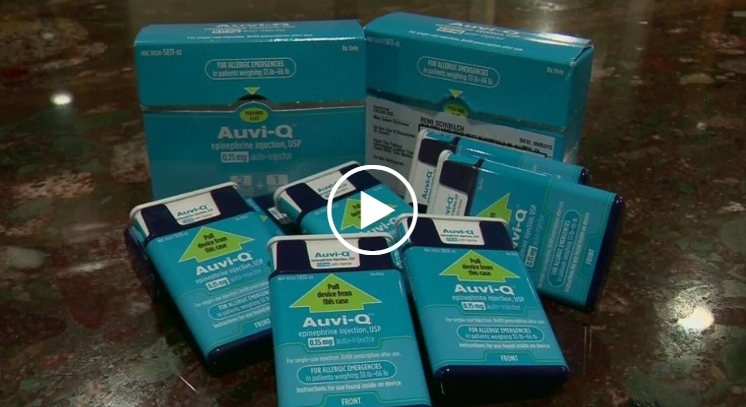 By Steve Almasy, CNN
The company's U.S. division said in a news release there have been 26 cases of suspected malfunctions. There have been no deaths.
Patients have described symptoms of "underlying hypersensitivity reaction," Sanofi said.
"We're doing this voluntary recall as a precaution," said Dr. Paul Chew, global chief medical officer for Sanofi, "and we have temporarily stopped manufacturing."
Chew advised people who have one of the recalled epinephrine injectors to call their doctors and get a prescription for a new and different auto-injector.
Customers can call 1-866-726-6340 to get information on how to return their Auvi-Q and get a refund or cost of a new injector.
The website is www.Auvi-Q.com.