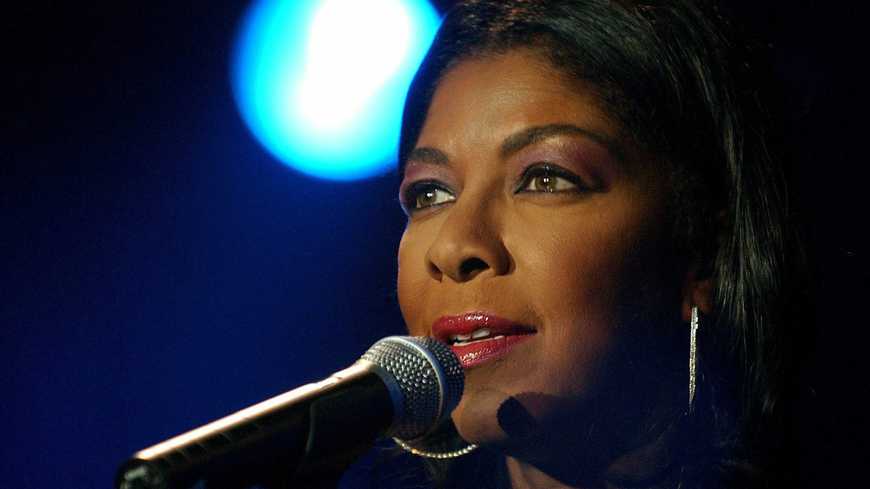 Natalie Cole Cole died Thursday evening at Cedar Sinai Hospital in Los Angeles due to complications from ongoing health issues, her family said in a statement. Besides early problems with drug abuse, she battled hepatitis C and later had a kidney transplant.
"Natalie fought a fierce, courageous battle, dying how she lived … with dignity, strength and honor. Our beloved Mother and sister will be greatly missed and remain UNFORGETTABLE in our hearts forever," read the statement from her son, Robert Yancy, and sisters, Timolin and Casey Cole.
And she will remain victorious and unforgettable thanks to her outstanding talent and to the modern media wizardry that allowed her to record an unprecedented "duet" of the classic Unforgettable with her late, legendary father, Nat King Cole, who died in 1965.
The resulting 1991 album, Unforgettable…With Love, was a vocal tour de force, resulting in showers of sales and accolades for Natalie. More important to her, it allowed her to re-establish a bond with the adored father she lost when she was 15. It's no wonder it won the Grammy album of the year.
The music industry mourned Cole's death, from top executives to stars from her father's era to stars of her own era.
"We are very saddened to learn of the passing of one of music's most celebrated and iconic women, Natalie Cole," Recording Academy President Neil Portnow said in a statement. "… We've lost a wonderful, highly cherished artist and our heartfelt condolences go out to Natalie's family, friends, her many collaborators, as well as to all who have been entertained by her exceptional talent."
"I am deeply saddened to hear of the passing of Natalie Cole, as I have cherished the long friendship I had with her, her father Nat, and the family over the years," Bennett wrote. "Natalie was an exceptional jazz singer and it was an honor to have recorded and performed with her on several occasions. She was a lovely and generous person who will be greatly missed."
Years after reclaiming her life from drug addiction, Cole was diagnosed with hepatitis C in 2008. Exhausted, she continued performing until her rapidly declining health was tied to kidney disease, likely a result of the medication she was using to treat her hepatitis C.
Cole continued to tour, receiving dialysis three times a week between performances. During a March 2009 appearance on Larry King Live, her fans' love for her was apparent. The show received dozens of emails from fans offering her replacement kidneys.
While fighting her own battles, Cole was helping her sister, Cookie, battle cancer. Her sister died the morning Cole got a successful kidney transplant in May 2009.
Her own life saved, Cole was devastated at the loss of her sister, but grateful to the family of the woman whose kidney she received.
"To have your life saved by someone you don't even know — oh, God. God bless them," Cole told AARP Magazine in 2009.
Just months later, she was itching to get back onstage.
"The volume of work that I've had before, I can't do it," she told USA TODAY in 2009. "Instead of 90-minute shows, maybe I'll only do 60. Instead of dancing around the stage, maybe I'll just walk elegantly."
Cole released a second memoir in 2010 titled Love Brought Me Back, a chronicle of her quest for a kidney transplant.
In recent months Cole had canceled many appearances citing a medical procedure and subsequent stay at the hospital. She canceled her November and December performances with the San Francisco Symphony due to "a medical procedure which precipitated a lengthy hospital stay," according to a statement by the symphony in October.